2-jaw parallel gripper NPGT_S series by Kitagawa
Kitagawa grippers NPGT_S with length measurement function :
Thin 2-jaw parallel gripper
with measuring function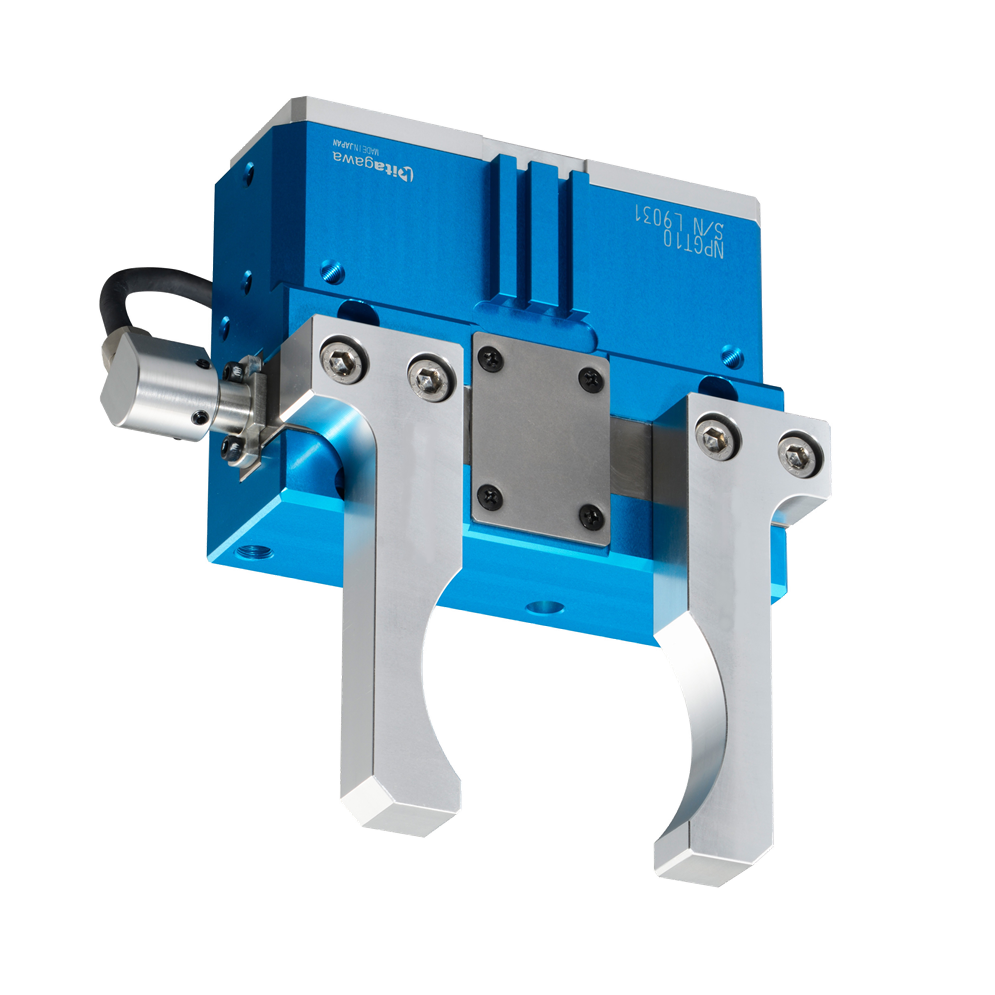 NPGT_S series
Possible to measure gripping length
The thin body enables flexible system design.
The high restoration accuracy by utilizing workholding technology of lathe chucks.
NPGT achieves higher gripping force than the similar stroke model.
Specifications
Model
Jaw stroke
in diameter
(mm)
Gripping Force F(Note 1)
Repeatability
(mm)
Mass
(kg)
Air
Consumption
per reciprocating
(cm3)
Air
Pressure
(MPa)
Operating
Temperature
(?)
Measurement
Distance
L (mm)
OD
Gripping
(N)
ID
Gripping
(N)
NPGT08S
16.6
10
600
500
±0.008
0.79
32
0.2?0.8
5?60
NPGT10S
20.8
10
1000
860
±0.008
1.25
63
0.2?0.8
5?6
---