From the end of January 2020, the Threading Wizard will no longer be available in the portlet overview on secotools.com. You can quickly and easily create your CNC code on the product information page and with the Suggest application. This page will show you how.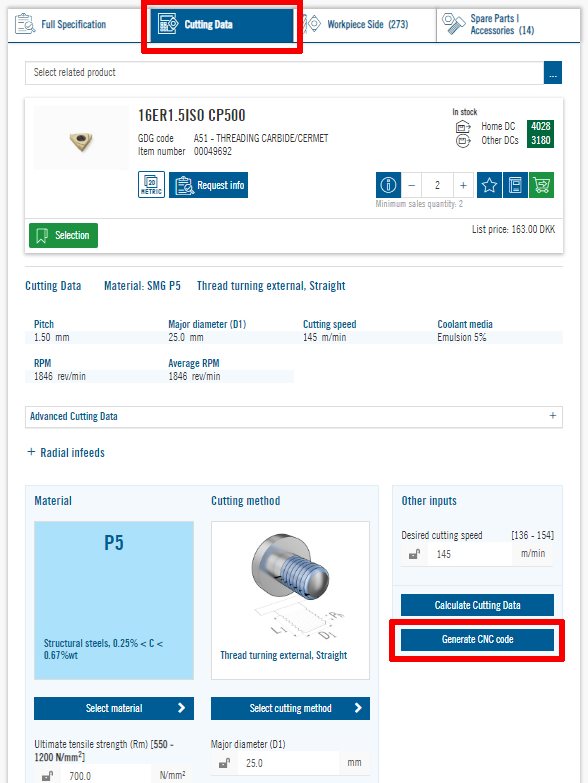 CNC CODE GENERATION ON PRODUCT DETAIL PAGE
You can easily generate your CNC code on every product information page within the category "Threading". You can find the product detail pages by searching a specific product with its name or product number or any other designation directly or by navigating through the "Products" menu to the required product.
Simply select the cutting data option, select material type, and cutting method and edit other cutting data as speed.
You will find the button "Generate CNC code" on the bottom right in the "Other inputs" box.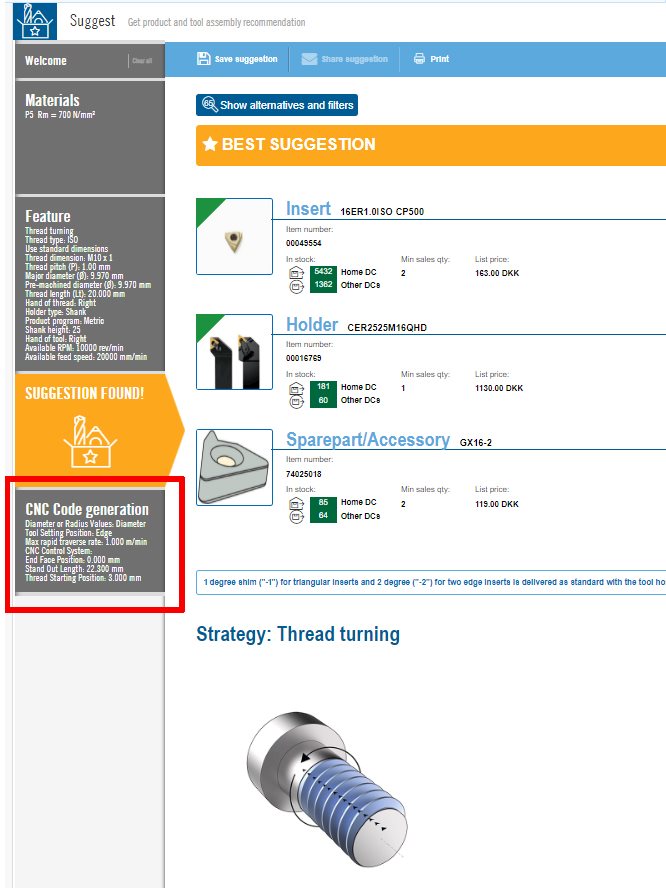 CNC CODE GENERATION IN SUGGEST APPLICATION
The Suggest application is another easy way to generate your CNC code. You can find the Suggest application in the My Pages portlet overview or on several places along our website. Once you have selected material and feature a tool suggestion for your threading application is calculated. Suggest provides an additional clickable CNC code generation box on the bottom left.